PERFEKTLight® is a tunable LED technology that corrects hue error, improves CRI
and can synchronize color and spectra to match sunlight.
Enables Choice
High quality and economical tunable white light with controls that are "set & forget".
Better Sleep and Health Through Science
PERFEKTlight® is science in action. Learn more about Circadian Lighting, Sleep & Health in our in-depth presentation.
IES Selection
PERFEKTLight® was recognized by the Illuminating Engineering Society as a significant advancement in the art and science of lighting.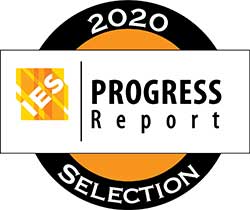 Optimized for Quality, Color Rendering
&

Spectral Power Distribution
CCT
Correlated Color Temperature (CCT):  Two different LEDs can be listed as the same CCT but look very different.  Color inconsistency as a result of this chromaticity drift away from the Blackbody Locus (BBL) presents a problem for lighting designers.  Because tunable white chromaticity tracks underneath the BBL (see graph), PERFEKTLIGHT™ is able to use green light to shift chromaticity up and eliminate hue error for incredibility accurate white color from 2700K to 6500K.
Color Rendering Index (CRI)
Color Rendering Index (CRI):  A natural consequence of PERFEKTLIGHT™ technology is improved CRI.  Shown in the CRI graph, PERFEKTLIGHT improved CRI of the Nichia Optisolis LEDs from 95 to as high as 98; making it a great choice for color critical applications.
Spectral Power Distribution (SPD)
Spectral Power Distribution (SPD):  SPD is the power of light at a given wavelength.  Almost all LEDs have dramatic blue peaks, which can disrupt our circadian rhythm.  PERFEKTLIGHT™ technology eliminates the blue spike and replicates SPD of sunlight throughout the day.  Providing blue-enriched days and red-enriched light from dusk to bedtime.
Products with PERFEKTLight® Technology
D elivering sunlight indoors, the PERFEKTBeam2 provides lighting that is indistinguishable from the sun.  The tunable white technology inside PERFEKTBeam2 is PERFEKTLight®.  PERFEKTLight corrects hue errors, maintaining a position on the black body curve across the full color spectrum.  PERFEKTBeam2 provides a high CRI (95 to 98) while automatically adjusting the color temperature between 2700K and 6000K over the course of the
day.
| | |
| --- | --- |
| CCT Range: 2700K to 6000K | Lumen Output: 2100 to 2400 |
| Color Deviation: Less than 0.001 Duv | Beam Angle: 70° FWHM |
| CRI: 95 to 99 | Lens: Diffused |
| Dimmable: Continuous down to 1% | Fixture Dimensions: 48" L x 2″ W x 3.3″ H |
Regional sales managers and global agents.
Access the entire Prolume LED fixture line-up.
Find answers to frequently asked questions.